Genea Vallion
Trochta's President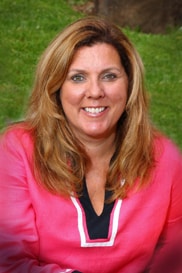 Genea Vallion serves as not only President of Trochta's but assumes the role of Trochta's Creative Manager. A 20-year expert of the floral design industry, she plans, coordinates, and produces weddings, social occasions, non-profit and corporate events.
She is a member of the Society of American Florists. Her clients have included national Fortune 500 companies and brides from Oklahoma and throughout the region. She has an extensive background in the food service industry to include banquet planning and execution. Genea has a passion for gardening, and enjoys incorporating natural-earth elements into her designs.
Genea's experience provides her with a wealth of information to share with her client which ultimately translates into a smooth, calm and efficient planning process.
Paige Taylor
Wedding and Event Specialist
Paige Taylor has played a critical role at Trochtas for over a decade as the Lead Wedding Coordinator and Wedding Designer. Paige contributes as a critical member of the Trochtas Gala and Event Planning Team. In addition to creating design concepts for weddings of all sizes and budgets, she has contributed her talents to numerous Beaux Arts Balls, Winter Balls and Renaissance Balls.
Paige has studied in New York City and holds a Bachelor of Music in addition to a Masters in Vocal Performance from Oklahoma City University. Paige has over 15 years of design experience.
She credits her bridal planning success to her sensitivity to her client's needs and her desire to make every event an unforgettable experience.